I can't even believe that we're already talking about 2019 weddings, y'all! But they're coming at us fast and I'm so excited to see what the year has in store. I'll be delivering baby B in the early part of the year, but come spring, summer and fall, y'all know it's gonna be busy! I'm dreaming big in 2019 and hope you are too! So, without further ado and general chit-chat, let me share with you my favorite trend predictions for the 2019 wedding season!
 Video Mapping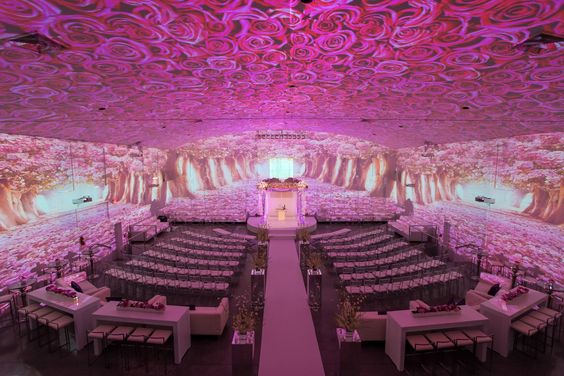 This has been an up and coming design element for the last couple of years, but it's becoming more accessible, which is why we predict it will be big in the coming year.  Video mapping is when a projector is used to transform a space. Think about old school overhead projectors (you might have to look that one up) and then modernize that to work in an entire room. You can display everything from a waterscape to a panoramic landscape to patterns/shapes. It's not just a monogram on a dance floor anymore!
Mixed Groomsmen Attire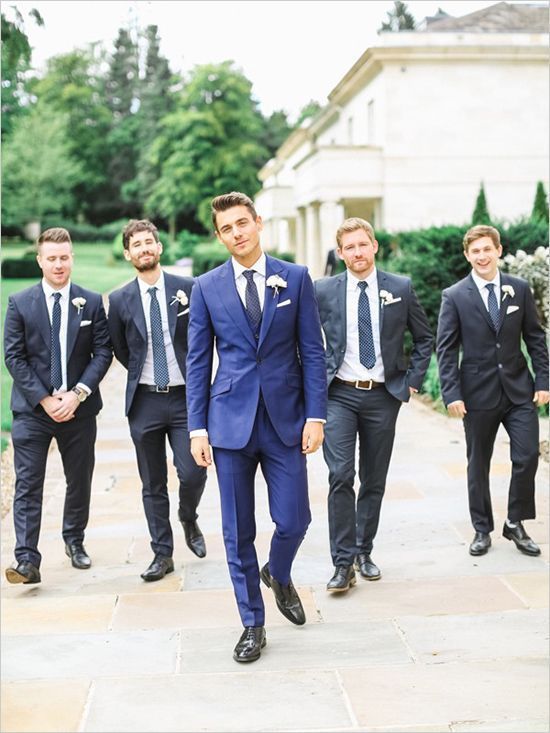 The ladies have been taking advantage of the mixed look for the last couple of years, so now it's time for the men to hop on board! More and more, we'll see the groom doing something extra special, and the groomsmen wearing what suits (no pun intended) their personality as well. Everyone should be comfortable and coordinating on the wedding day, don't you think? I also give you permission to mix Tuxes and Suites. Really, it's OK!
Tiaras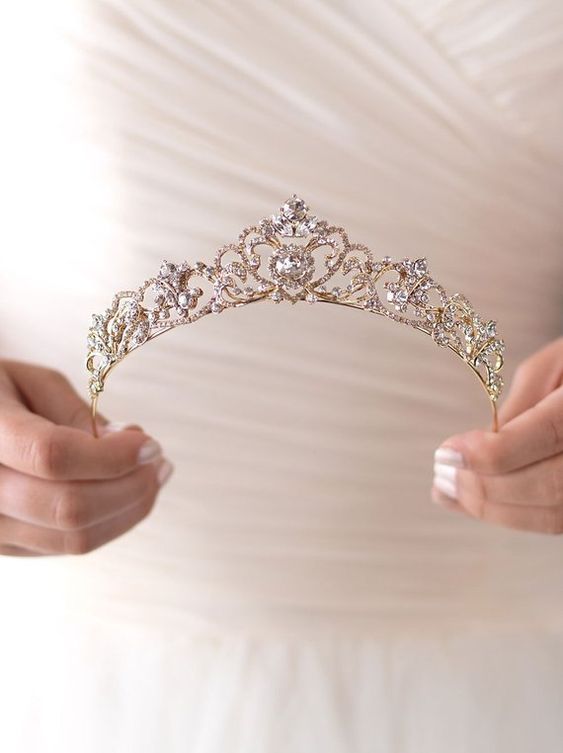 I'm giddy about this possibility! With two new dutchesses on the scene this year, we've had our eyes glued to the royal weddings. Being a princess never goes out of style, so why should the tiara?  Many local bridal shops are already stocked with these beauties!
Color

I love a classic white or blush wedding, but color is making a comeback.  We predict a full range of colors on display from the ceremony to the centerpieces.
Dramatic Decor Choices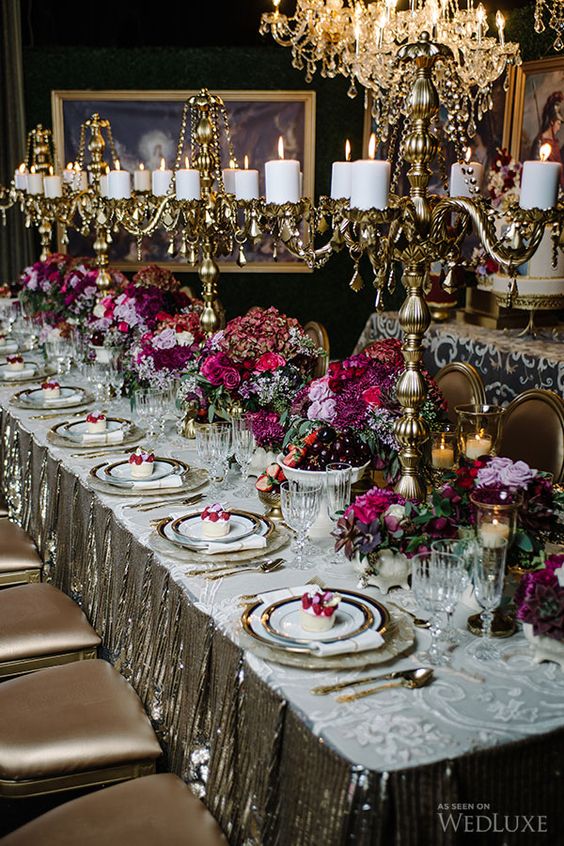 From lush centerpieces to statement-making entrances and everything in between, we anticipate couples are going to go BIGGER with the decor while going smaller with the guest list. Intimate weddings with elaborate decor will become a favorite in the coming year.
So, what do you think? What trends are you hoping to see or are you really excited about? We'd love to hear!
Be sure to follow me on Pinterest to see everything wedding (and more)!