Although the wedding day is about you and your sweetie, treating your besties for the big day is a must! These women (and sometimes men too) have been with you through a lot. This is an amazing opportunity to have everyone together and show them your appreciation!  Because no one gift fits all, we've put together a list of goodies for your girls that are great for gifting before or on the wedding day!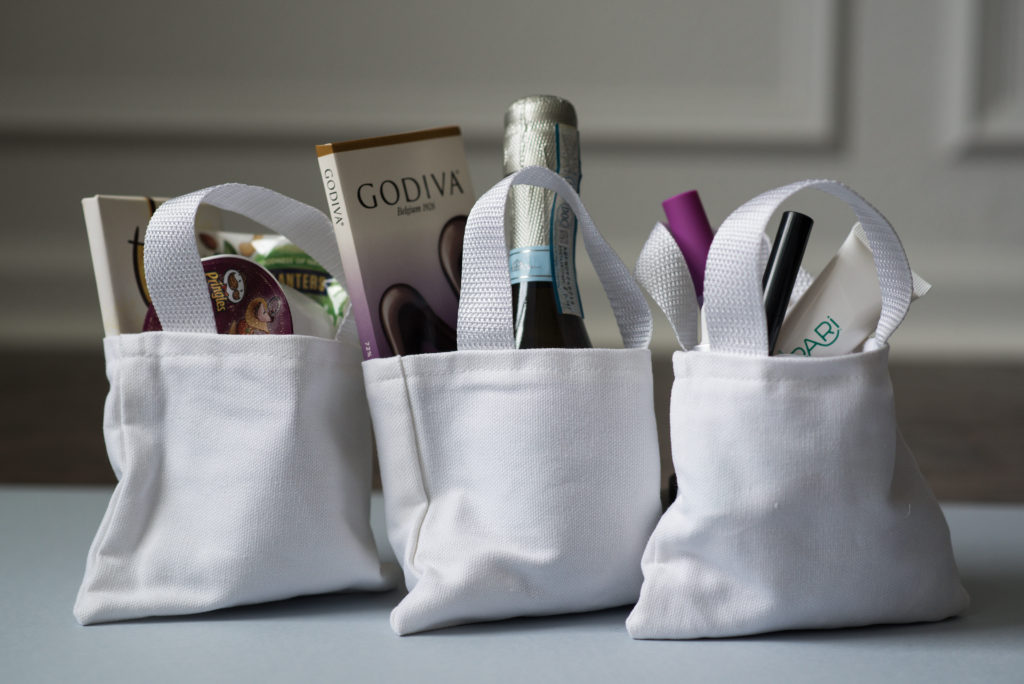 Floral Bridesmaid Robes
We all know that wearing matching outfits with our ladies is a blast and the bonus is extra pretty getting ready photos! A floral print bathrobe will never go out of style and it's one of our favorites! But we also love a fluffy monogrammed robe, an oversized button-down, tank tops,  jumpers and everything in between. If it's matching and monogrammed, you're well on your way to having the perfect southern wedding 😉
Tote bags 
Who doesn't love a cute bag to carry around their things? I think it's an inherent quality for many women to love a functional, yet cute, item to haul #allthethings around! A tote is a wonderful all-purpose accessory!
Personalized Makeup Bags
Well, I don't know any ladies that couldn't use an extra makeup bag!
Jewelry Box/ Jewelry
Who doesn't love earrings, bracelets, necklaces? A dainty little thing is always appreciated, am I right?  If you want all of your ladies accessorized the same way or in coordinating items, this is a great double duty option!
Gift baskets or boxes
There are so many amazing options for gift bags and baskets. You can DIY them with many of the gift items I've listed. Or you can order them ready made.  I love asking my favorite local boutiques to help me pull things together. It's so much more personal this way and they always have such great ideas!
Personalized Coffee Mugs or Toasting Flutes 
Etsy has so many amazing options, but we have a ton of local boutiques that have super cute stuff too!
Personalized Bridesmaids Hangers 
There are so many great options for this now- the wire script and personalized decal are both so cute! You can do full names, initials, wedding day roles, etc. Whatever you choose, this is a functional item that can be used again and again (you might be noticing a trend here- I love items that have longevity)!
I pinned some of my favorite ideas on my bridesmaids board too- be sure to check it out if you're still on the search for the perfect gift to give your bride tribe!